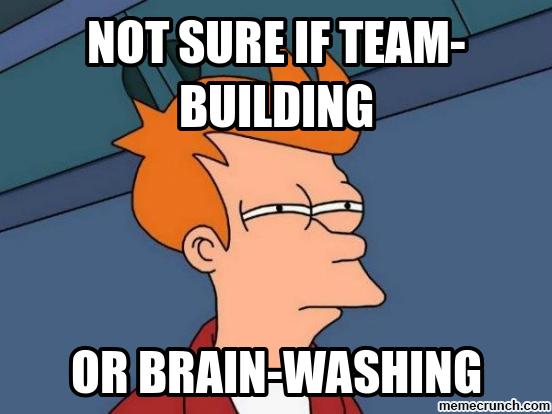 Team building activities can contribute towards building and sustaining a great team, with people who love to work together and manifest a strong, positive company culture among all employees. Trust falls, human knot, the latest board game, jigsaw puzzles, office trivia, scavenger hunt, ice breaker activity - these can all be building blocks for teamwork between employees, problem solving skills and creative thinking among your co workers, and a great way to get employees to know each other within teams and groups.
However, fun team building activities and team building games with employees is not the only great way to build teams with colleagues who respect each other, people who love to work together, and everyone to be actively engaged naturally with each other.
Here are 10 Reasons Why You SHOULD NOT Have Team Building Activities For Your Team Members:
1. You have lots of new team members
If your team members are totally new to the team and yet to start their actual job, you should get them to commit to some business goals and have small wins before getting to any team building activity or game. Feeling like they contributed to the company's goals makes them feel more belonging to the team than any ice breaker game to get to know each other's favourite food.
Also, no new team member is going to feel safe doing trust falls when it's their first week on the job and they have to take confidence in a bunch of strangers to break their fall.
2. You have yet to establish trust among your team and co workers
That is the first thing you should establish among your employees. Team members should trust one another and their leaders. Without it, the foundation to team member relationships are shaky and nothing stable can be built upon a shaky foundation - not even throwing fancy yacht parties for teams, a city-wide scavenger hunt game, or ordering Shake Shack for your teams every week. The absence of trust is the Number One dysfunction of a team.
Read more: The Five Dysfunctions of a Team - Book Notes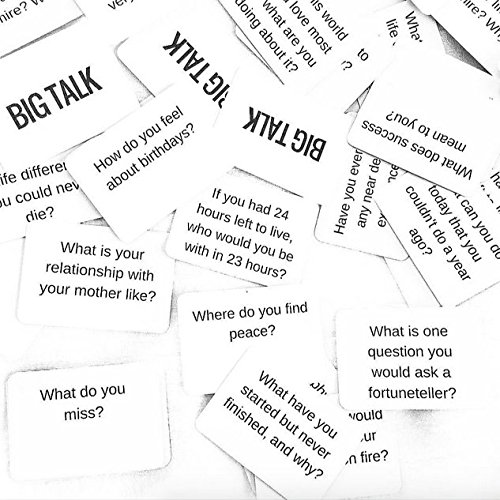 3. Your team building exercises forces people to be too personal and vulnerable before they are ready
Building upon the above reason - absence of trust leads to unwillingness to be vulnerable. If your team building exercises make employees answer personal questions in a group setting, such as "When was the last time you cried?" (true story), it can make participants feel uncomfortable. Even in small groups or when the activities and questions are masked as a 'game' to participants.
Vulnerability and openness comes naturally when trust is established - don't force or fake it thinking it will be a good ice break between participants, when they are not ready. Another tip: The leader should always be the first to be vulnerable, instead of leaving that to the other participant.
(ONLY when you feel that your team is ready, the Big Talk card game is a great catalyst for meaningful, personal conversations.)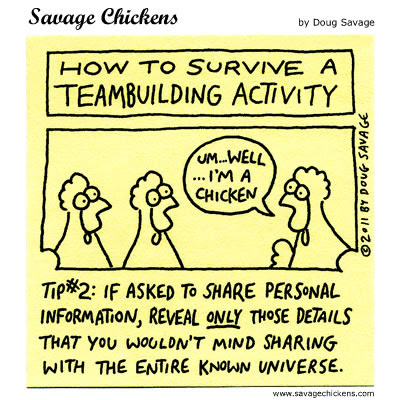 4. Your company culture is not clear
Without everyone on the team aligned on the type of company they are working for, and the cultures that are encouraged (and those that are not), no team building activity can achieve your goal. Because the goal is not clear - and unless that is solved, nobody will behave in a way that encourages your company culture. Not an individual team member, small groups, nor at a company-wide level.
Having drinks or doing fun stuff after work with your colleagues is great for socialising and to get to know each other. But if you want to see it as a team building activity that actually strengthens company culture and teamwork skills within teams, then it is not enough. Instead of making employees do an activity or game together every month 'just because', you should start with your company culture's First Principles.
What are the values you want to encourage between teams, during your team building exercise or team building game? It can be anything from teamwork, critical problem solving, ownership, or caring personally for each team member - but it needs to be clear for everyone.
5. You organise team building games just for the sake of it
Team building activity sounds good, and might seem like another essential that company stakeholders mandate, in order to tick off a checklist of 'staff welfare'. However, mindlessly hosting a number of games with your teams can also lead to a problem.
Everyone is doing it just for the sake of it, the activities don't spark joy, nor do they improve teamwork between participants, and can be a logistical nightmare and waste of resources. There should not be a quota or fixed number of team building games you should host for employees every financial year, as quality prevails quantity when it comes to the building blocks for strong teams.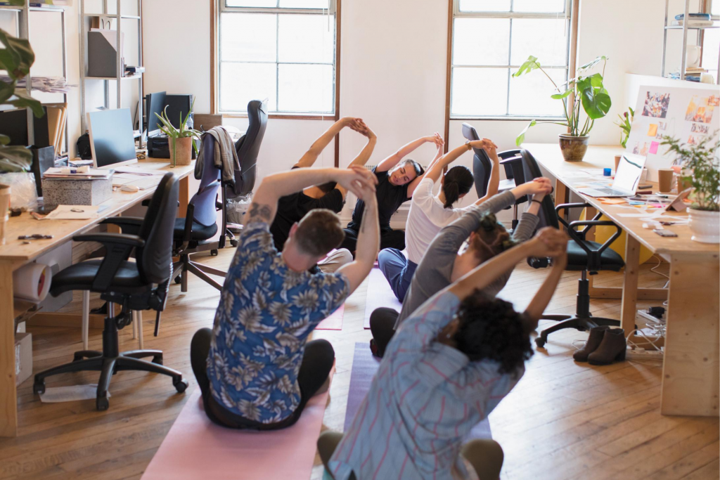 6. An (awkward) team yoga session will not magically solve other underlying issues
If there's a pile of poop in the middle of the room, the most beautiful interior design will not make the room anymore welcoming. Address the elephant in the room: employee burnout from overworking, disputes with colleagues, dissatisfaction with their recent performance appraisal - team building activities are meant to strengthen existing relationships, not fix a broken one.
Another tip: It will be painful and difficult, but you should always address the problems directly, and talk about it thoroughly. After that, move on and don't harp on it anymore.
7. A team building activity just means doing what the boss/HR/most popular colleague wants
There have been horror stories of companies making everyone come to work dressed as Disney characters, join compulsory Zumba classes, have a war strategy-themed board game night, or do manicures as a team. Not all fun team building activities are everyone's cup of tea, and other colleagues who do not enjoy the same stuff shouldn't feel forced or obligated to attend. Participants should not feel that team building activities are a dread and 'just another work thing' they have to attend - which creates a problem instead of having more engaged group members and teams.
8. It's always the same few participants coming to team building exercises
A common challenge from People & Culture leaders is that only the same few team members come to company team building activities, especially virtual ones during remote work. If that's the case, it's either the activities or timings are not inclusive, the team members just don't feel like bonding with their colleagues, or are not excited to get to know the people they work with from other teams.
There are many more great ways to build a team and keep everyone engaged naturally, than to make team members attend another office trivia or put together a pointless jigsaw puzzle. Make sure that content matters, and understand that a monthly problem solving game session alone will not contribute significantly to the participants being more engaged in their daily work, nor increase their job satisfaction and company loyalty.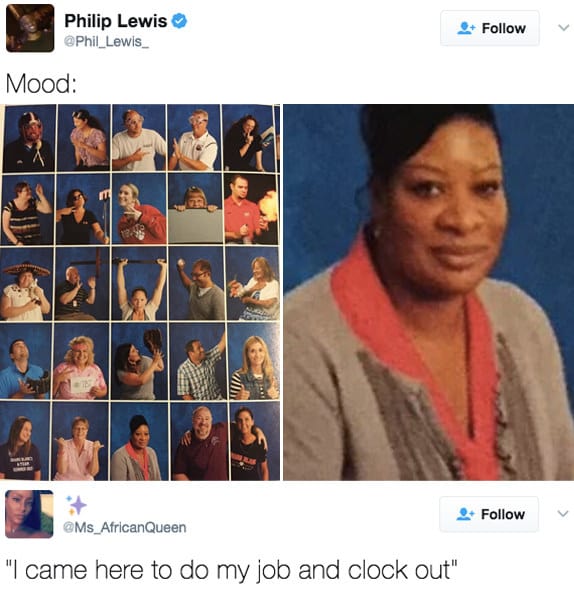 9. Team members would rather be doing anything else than join another team building game
Do you feel like you have to drag your team member to every team building game? Do participants give excuses like they have to meet a client, finish a report, or do anything else than attend team building games? If you touch your heart and realise that's your team, then you should take time to reflect on your team foundations, company culture, and whether your team building activity or game add actual value to participants like your teams, employees, and each other.
10. Team members are always late to the team building activities
How do you know when someone is not that into you? Well, a lack of punctuality and respect for your time is the Number One red flag. Refer to the reasons above to examine your team building activities, intentions, and employees' relationships with one another and in groups.
If you do not care enough to show up on time and respect the time of other people, it is an obvious sign that those participants do not feel positively (and might even feel negatively) towards the activity or game, or even their teams and people they work with.
For example, sales people in competitive teams with a high quota tied to their compensation - they might only be keen in a group activity if it helps them to hit their quota to get paid. And every other activity by the company is secondary. In that case, the reason participants are disengaged with other people in the workplace might lie with the company structure or culture.
So... How do you strengthen your team?
We now have a clearer understanding that your team building game should not be forced, and team engagement should come naturally from daily engagement, working together, respecting the people they work with, and having a great company culture.
A great way to strengthen your team is through daily engagement, instead of forced 'team building exercises' once every few months just because. Peer recognition and rewards is a way to get employees to engage with each other naturally, in a decentralised approach that isn't just top-down.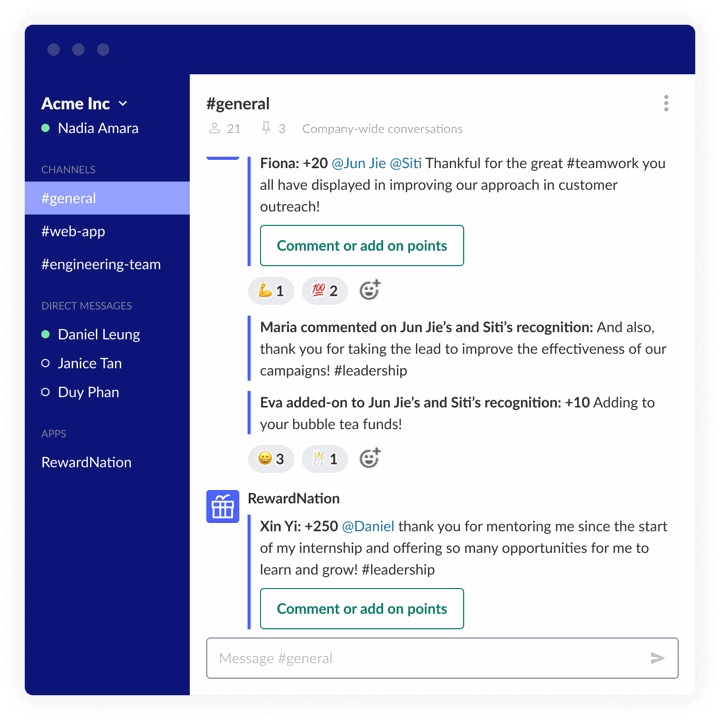 Use Peer Recognition to Engage and Motivate Your Employees Easily, Everyday
"People work for money but go the extra mile for recognition, praise and rewards." - Dale Carnegie
RewardNation is the #1 Peer Recognition Tool for building strong teams anywhere. Simply add RewardNation to your team's Slack channel and start publicly recognising each other's good work.
We know that simple a pat on the back isn't going to increase anyone's motivation significantly. Thus besides having their recognition published publicly in your company's Slack channel, your team members can also turn their recognition into meaningful rewards that matter to them. (Bubble tea vouchers, anyone?)
-
Up Next: 5 Singapore Startups Share Their Favourite Team Building Activity For Small Teams