Reactor designs and develops Entrepreneurship Education (EntreEd) programmes for high schools and universities. They currently have over 100 schools running their programmes globally, and are looking for student-led startups to invest in. Their average ticket size is around SGD $100k per startup team.
Reactor's CEO and Co-Founder Rusydi Khairul shares his story on how he built a strong team culture in a young company run by young entrepreneurs, who help other young entrepreneurs succeed.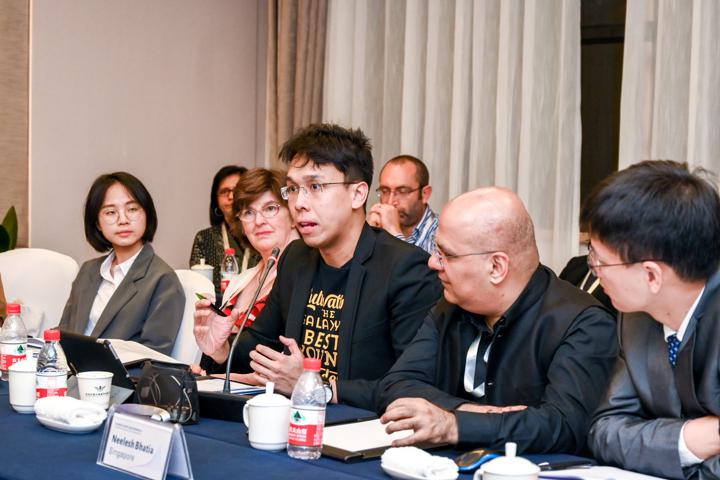 You've been on the front page of many business publications, spoke at global events, sat on the advisory board of non-profits for youth development, and won awards for your leadership (eg. Prestige 40 Under 40).
Behind all of those incredible professional achievements, what's the real Rusydi like?
The real Rusydi...well that's a good question. I'm a fun-loving (and kinda goofy?) guy, though I've been told that I frown a lot haha! I used to be in a competitive dragon boat team for awhile, and have a green belt in ninjutsu. Most of my free time now is spent at the gym, mentoring youth-led startups, or volunteering with the National Youth Council. I recently became a paw parent after adopting a stray cat; Bailey had rashes and we decided to bring her to the vet. My entire $600 Solidarity Package went to her vet fees. 
How does your team look like?
We've got a Head of School, who's my co-founder. And reporting to him are 4 Heads of Departments: Marketing, Sales, Learning Experience Design and Operations. I wouldn't call them interns, but we do have junior executives covering Hong Kong, Malaysia, Vietnam and Indonesia. We're currently looking for a Country Manager for Thailand, and will be launching a new Management Associate programme this upcoming year.
Why did you choose to hire a global team?
There are 3 main reasons why:
As we were expanding overseas, we needed teammates on the ground who were able to better understand the local context and appreciate cultural differences. ASEAN is not homogeneous; even between Kuala Lumpur and Sarawak there are cultural nuances, and having someone who could navigate this helps us to expand and partner-up faster.

Having someone based in the city itself helped us widen our on-the-ground connections and network exponentially.  

Although we didn't deliberately engineer it as such, we do get more diverse views and interesting ideas from a global team. 
What are some of your team's rituals?
Monday, 10am, 30-minute Start Sprint. The entire team is involved.

Wednesday, 11.30am, 30-minute Midweek Check-In.

Although this might sound strange to outsiders, we actually talk about our feelings and check in with everyone during this session. 

Friday, 3.30pm, 60-minute Demo Day. Everyone takes turns to share their screens and showcase what they have built this past week. We also celebrate #SmallWins as a team, discuss what we each want to do over the weekend, and then end the week early. 

Reactivity Day, usually once a quarter. A day during which all work is forbidden. We used to hang out as a team prior to COVID. Previous outings include going to the beach, house parties, and playing Overwatch together (everyone loves to swear at the CEO). Now we play Among Us, and of course I'm the first to get killed/voted-out no matter if I'm sus or not.

Work From Anywhere: We did the work-from-anywhere thing before it became vogue. There have been days when our teammates call-in from a cafe or rock climbing gym, for example.

During Phase 3, we even split-up and went to different beach clubs at Sentosa and called each other in for meetings.

Brainstorming and working under a cabana is pretty fun, actually. 

We don't have fixed office hours. The only rules are don't be late for team meetings or client meetings. Some of our teammates work best late at night, and hence wake up late the next day. To facilitate them getting enough rest, we don't have meetings before 10am.

We manage our energy, and not our time.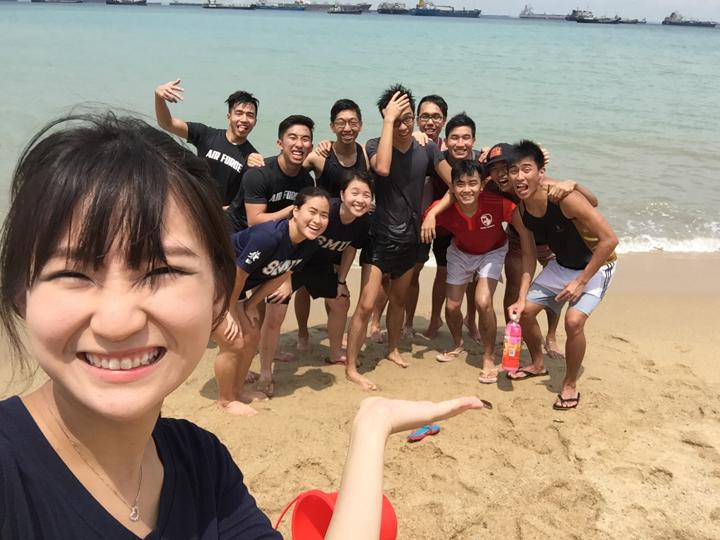 We know that you have no problem with team engagement because even though your team is remote, they are all very engaged.
So - what is engagement to you? How do you know you have an engaged team?
I think you've got an engaged team when people choose to want to come to the office, or when they decide to spontaneously throw a new year gathering because they want to. We've always made it a point that we don't have colleagues; we have teammates. Engagement isn't just social affinity to the organization, but also includes personal and professional development. It spans autonomy, mastery, and alignment to purpose. 
What's your secret to building a remote team with high employee engagement?
I think leadership is about giving a damn. It's impossible to ask someone to separate their personal and work life; whatever happens at home is inadvertently going to have an impact on how he or she feels at work. I think managers and reporting officers need to be cognizant about this. We work with actual people, not human resources.
I love Kim Scott's book about 'Radical Candor', wherein you give direct, open feedback whilst ensuring that your report feels sufficiently supported. If you're going to reprimand or fire someone, the last thing you want this person to do is to turn around and say "Why didn't you tell me earlier?" We make it a point to do 1-1s every quarter. And ever so often, we also ask our teammates "What would you like to master next?" Helping them to align their personal aspirations and building a sandbox in the company for them to try new things in a safe environment keeps high-performing individuals engaged. 
We also make it a point to help our teammates plan in advance. For our interns/junior teammates, we assist them with their university applications, and position their current stint in the company as a stepping stone for their next stage in life. We go out of our way to even help them get their next internship, for example. It seems counterintuitive, but we actually send our best people out of the company. A lot of our ex-teammates have gone on to build startups of their own, and we encourage this. Our mission is to "Cultivate the Galaxy's Best Young Founders," so their success is, by extension, our success as well.  
The role of People Ops within #TeamReactor is to help our teammates be able to do their best work. We believe that people leave so that they may one day return stronger, if that is what they so wish.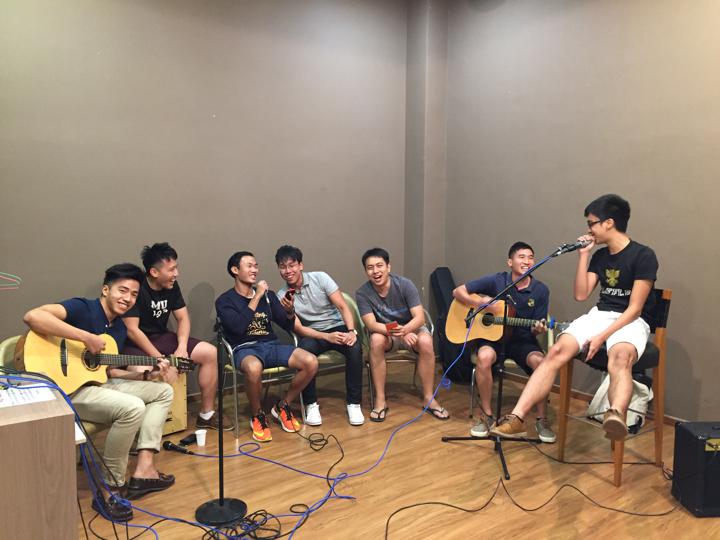 Was there a time or turning point in your journey, that made you into the leader you are today?
Absolutely. 
When I was 16, I was publicly shamed at a scientific conference. I was instructed by a supervisor to present his research. But during the symposium, the programme coordinator scolded me for presenting research that wasn't mine. My supervisor wasn't there to defend me. I learned how important it was to be present for those who report to you. 
When I was 19, I had a supervisor in the army who kept back all the full-time national servicemen (NSFs) unnecessarily because he had a red-plate car, and wasn't able to leave the camp till 7pm. Instead of letting us rest early, he made us loiter around unnecessarily. I learned how important it is to have empathy for those who report to you, and how not to waste other people's time. 
When I was 21, I was fired by a company I was interning at. I was a hard working intern and revamped systems in the company to make it more efficient. But I also bitched about the company to the other interns, and used the company email for personal use. The HR director called me to her room, and she threw the printed copies of the emails at my face. I then had to clear my desk during lunch, and did the walk-of-shame whilst being escorted out. I learned how important it was to train junior employees in corporate etiquette, and how important it was to dismiss someone in a dignified way. 
To be honest, I still make blunders with regard to People Ops, I think what's important is to own the mistakes, acknowledge them and to apologize. 
I was previously told that CEOs and people in office shouldn't be so quick to apologize, as it shows that you can be coerced, or is a sign of weakness. I disagree. I think apologizing and owning a mistake is strength. Being vulnerable and having humility shows that you are human, and I would rather work with a human any day.
What makes you feel proud of your journey at Reactor?
Whenever an ex-student or ex-teammate writes in to us to tell us about a new venture that they are embarking on. We share this with the rest of the team, so that we can rally around his or her success.
What are the values that contributes to your strong team culture and high employee engagement?
We have 5 core values in #TeamReactor;-
#PeopleFirst - We put people at the center of everything we do, from our students, educators, teammates, advisors and investors. 
#MoveFast - Break things fast, and build things faster. We're less afraid of making mistakes than of losing opportunities. 
#BeBold - It is easier to ask for forgiveness than to ask for permission.
#HaveFun - If it's not fun, don't do it. If you have to do it, find a way to make it fun. Learning is most effective when you're genuinely enjoying yourself.
#BeAwesome - We set very high standards in #TeamReactor. And then we endeavour to surpass them.  
---
People of Culture Series by RewardNation: We share stories of People & Culture leaders in tech - celebrating their successes, lessons, and secrets to being better people to lead other people better.
We hope you will learn as much from their stories as we do. And if you've enjoyed this story, check out more People & Culture notes on our blog.